Colours and the feel of our great landscape
Inspire me…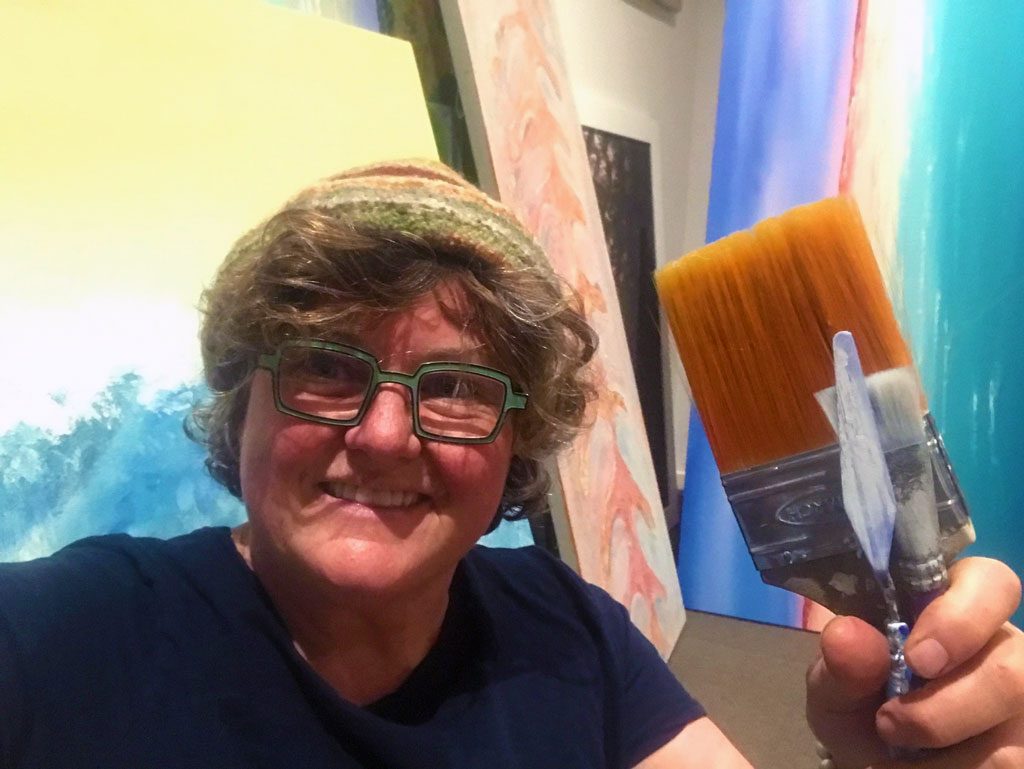 I am a contemporary Australian professional visual artist and educator living and working at the moment on the Surf Coast in Victoria. I spent many, many years living in the remote Kimberley town of Broome. I have a passion for the beach, cats and creative pursuits. I know no other life than one that is immersed in colour, texture and expression through visual media.
I was born with an artistic passion and at the tender age of 2, I was doing up to 50 drawings a day !! My parents thought this was the norm and didn't pay any special attention to it !! I haven't stopped and spent many years studying art and had my first sell out solo exhibition in Perth at the age of 22 with 78 pieces, all of which I framed myself, one of my greatest achievements.
I am early every morning spending time at the beach, and again at night when I can. This is a great source of inspiration for me, where I draw and gets ideas, usually for very large landscapes that capture a feeling of space, with amazing colour of the magnificent Australian Coastline. ????
"I was born with an artistic passion and at the tender age of 2 I was doing up to 50 drawings a day !!!"